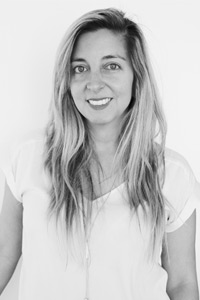 aestay@scyb.cl
Phone. + 56 2 2385 0007
V-card
Alejandra Estay
Experience
Associate attorney, member of the Environmental and Natural Resources Law Group. Her practice is focused on environmental law and sectorial permits, mining law, land use, energy and industrial project development. With a specialization in project environmental assessment and their subsequent administrative and judicial defense. She also contributes in matters of Administrative Law.
Prior to entering SCHULTZ CARRASCO BENITEZ, she worked until 2016 as an attorney at the Environmental Assessment Agency, where she was in charge of analyzing and preparing administrative decisions on the appeals presented before the Agency and the Ministers Committee. Before that, she worked at the Organization of American States, at the Inter-American Committee against Terrorism, on 2011. She also worked as an attorney at the legal department of The Royal Bank of Scotland (Chile) and as an associate attorney at Baraona Marré (currently Baraona Fisher Spiess) (2007-2010).
Admission
Chile (2008).
Education
Graduated from Pontificia Universidad Católica de Chile Law School in 2007. In 2011 got a Master of Laws (LL.M.) from Georgetown University, Washington D.C.
Languages
Spanish and English.