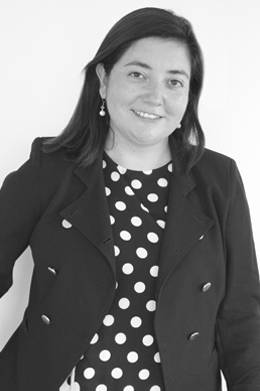 ihenriquez@scyb.cl
Phone. + 56 2 2385 0009
V-card
Ingrid Henríquez
Experience
Her practice centers on regulatory matters, with a focus on Environmental, Urban, Energy and Health Law. She has a recognized career path both in the public and private sectors, as well as a vast experience in administrative and judicial procedures, and in the processing of permits related to the development of projects.
Between 2008 and 2010 she was an attorney for the National Environmental Commission and later for the Environmental Ministry (2010 to 2014), where she practiced as Head of the Regulation Department and Head of the Judiciary Division. Between 2014 and 2016 she was an environmental and regulatory lawyer at Endesa Chile and then Head of Environment & Permitting at HSEQ Office of Enel Generación, in addition to coordinating and implementing environmental compliance and infrastructural projects (2016 to 2018). Between July 2018 and September 2019 she worked as a senior associate at Moreno, Sáez & Avilés.
Admission
Chile (2008).
Education
Graduated from Universidad de Chile Law Faculty with highest honors (2005). Graduate Diploma in Natural Resources and Energy Law from Pontificia Universidad Católica de Chile (2011) and in Project Management from Universidad Adolfo Ibáñez (2018).
Activities and Memberships
Professor of Environmental Legislation at Universidad de Chile Sciences Faculty Law, in the Environmental Chemistry and Biology courses. Professor of Environmental Legislation at Universidad Técnica Federico Santa María, Santiago. (2010 to 2017).
Coordinator of the University's Vicariate Pastoral School of Education and Leadership Formation (2005 to 2015).
Research assistant for the Environmental Law Center of the University of Chile Law Faculty (2005 to 2007).
Chile's Environmental Ministry focal point for the Stockholm, Rotterdam and Basel Conventions (2012 to March 2014).
Chile's representation at the Basel Convention meetings on Transboundary Movement of Hazardous Waste (2012 and 2013).
In addition, she also author of several specialized publications regarding environmental law matters.
Languages
Spanish.